Our new Online and Mobile Banking is live as of Tuesday, February 13, 2018. You will login using your existing Login ID and password from our website homepage as usual. Once in, you will be prompted to update your password for enhanced security. If you are a new user, or have not logged in a long time, please select Enroll Now. Please follow the instructions with screenshots below as well as our FAQs.
Here is a list of some of the new features and upgrades:
Free person-to-person transfers with Eagle Priority Pay
Upgraded Bill Pay experience
Upgraded account notifications'
Easy Change of Address
Touch ID for Mobile
Mobile Apps
The new Mobile App for Apple and Android smartphones and iPads will be automatically updated if automatic updates are enabled on your device. If not, you will need to download the new one from the App Store or Google Play. The existing Android tablet app will need to be uninstalled and the new app will need to be downloaded and installed from Google Play.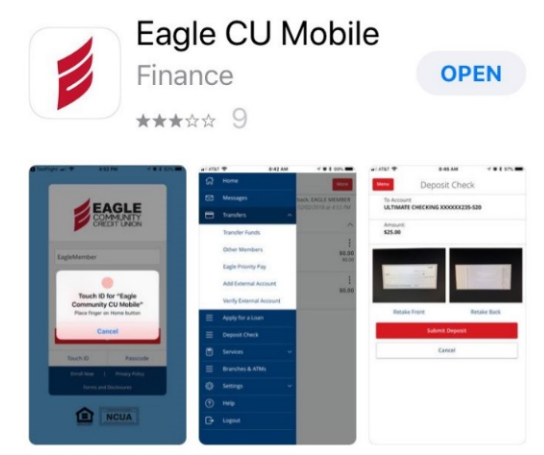 View our Frequently Asked Questions below.
Please follow the steps below for how to login for the first time from a PC and Mobile:
From a PC:
1. Visit www.eaglecu.org (Please be sure to open a new browser, clear your cache and type in the address for the first time to ensure you get our updated page).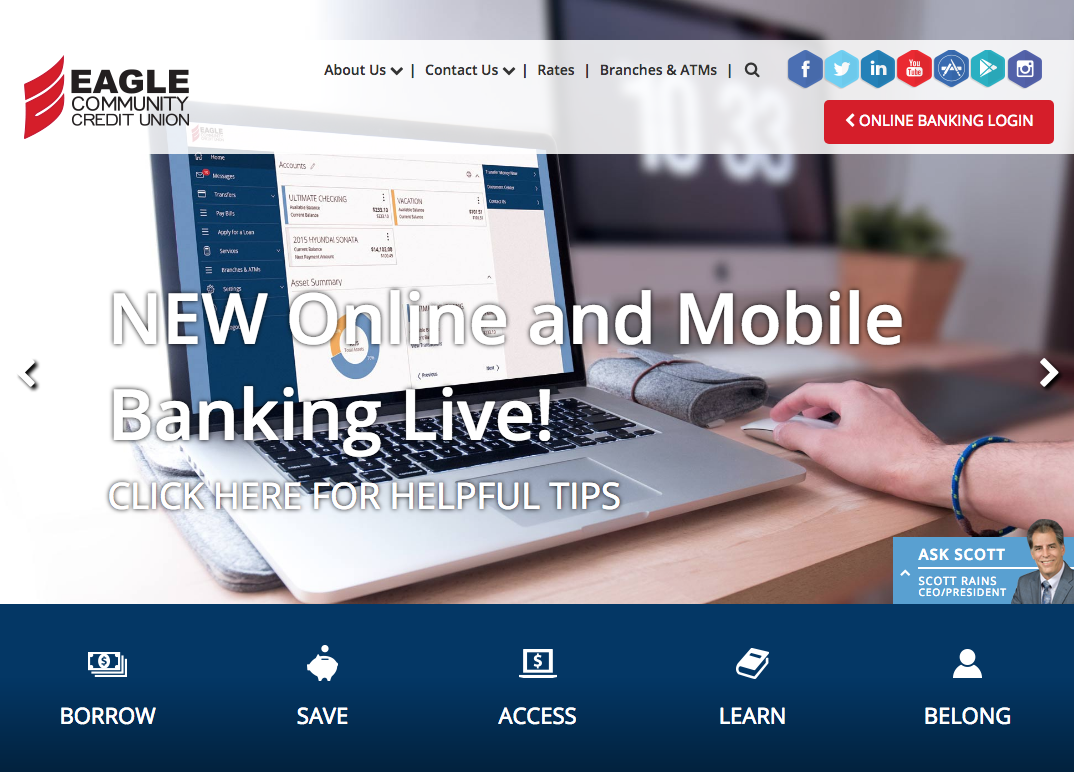 2. Type in your Login ID (3-6 digit Member or Account Number) and password that you've always used to login in the red slideout. If you have never or not recently logged in you will need to Enroll using the Enroll link located in the red slideout. You will be asked for 6 bits of information including Member Number, SSN, DOB, Zip Code and then you will create a new Login ID which can be an alphanumeric Login ID of your choice and that you can remember.
3. If you don't remember your password, input your Login ID and click on "Forgot Password" If you are having issues with your existing credentials, or do not remember them, please do not input them too many times as it will cause you to get locked out. Instead use your Login ID and Forgot Password to create a new password to gain access. If you do not know your Member/Account Number for your Login ID, you will need to Call Us to obtain it securely.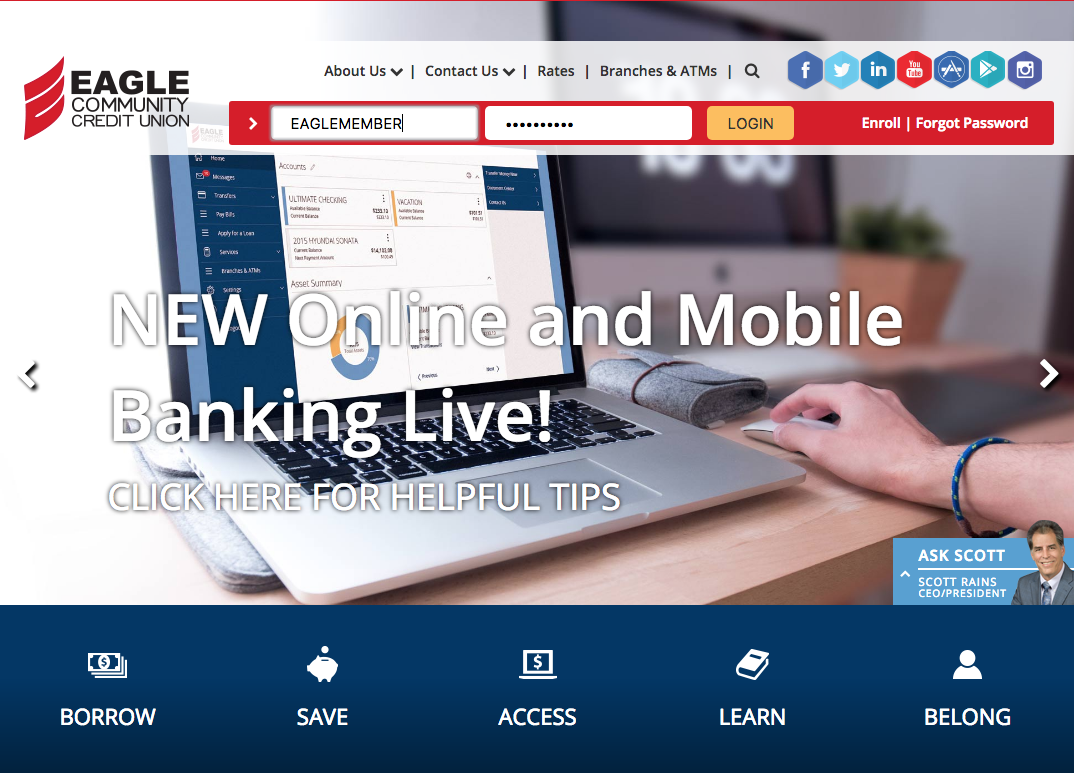 4. Once in, you will get the screen below to authenticate your account with a Secure Access Code. It will ask you where you would like your Secure Access Code sent via text, call or email if we have those on file. Please select the most convenient method and ensure you have access to that channel immediately as the Access Code is temporary and will expire. Once you receive the Secure Access Code, input it into the next screen where it asks for it. Once completed and you select Yes to register your device, your device will be authenticated succesfully, and this step will be skipped for future logins from that device. Remember that you will need to do this for each device or computer where you access Online Banking, and a new code will need to be generated each time. If you do not receive your Secure Access Code, please try another delivery method to retrieve it. If you are still having issues, or need to update your contact information, please email support@eaglecu.org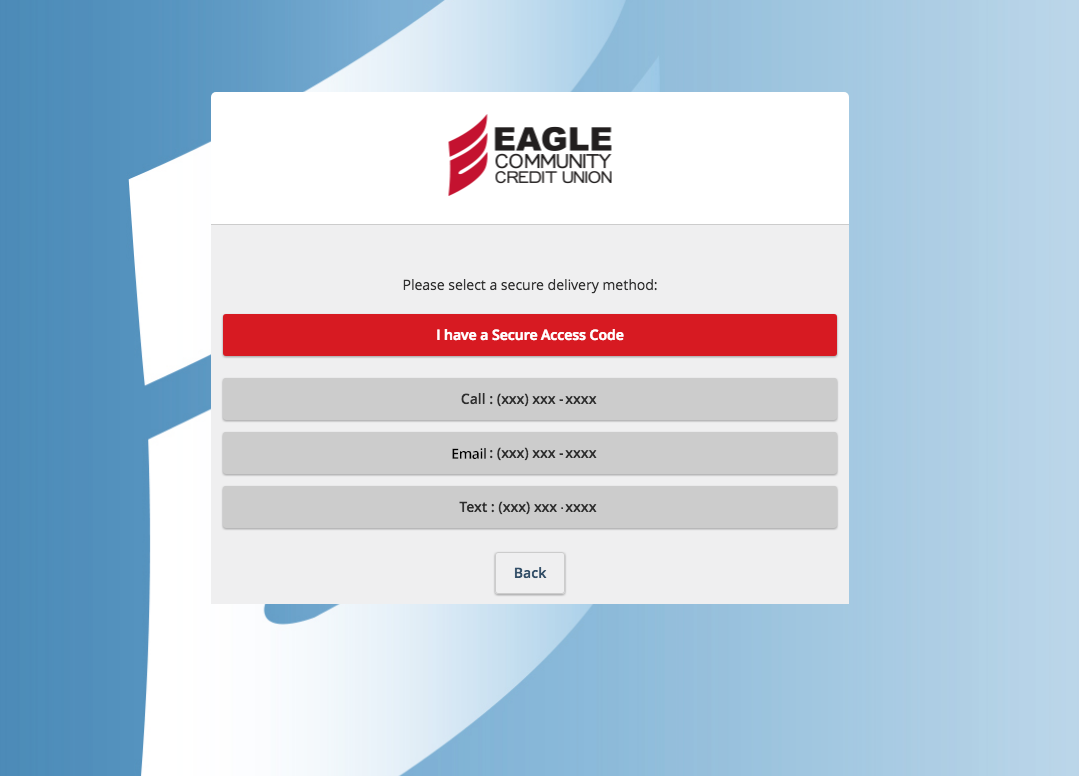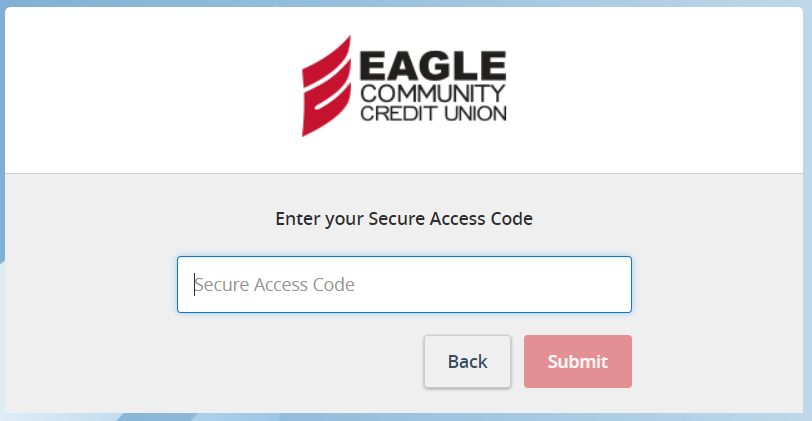 5. You will then be taken to a screen to update your password. Please ensure it meets all the new requirements including 8 characters, a capital letter, number and a special character like a $,#, !, &, etc.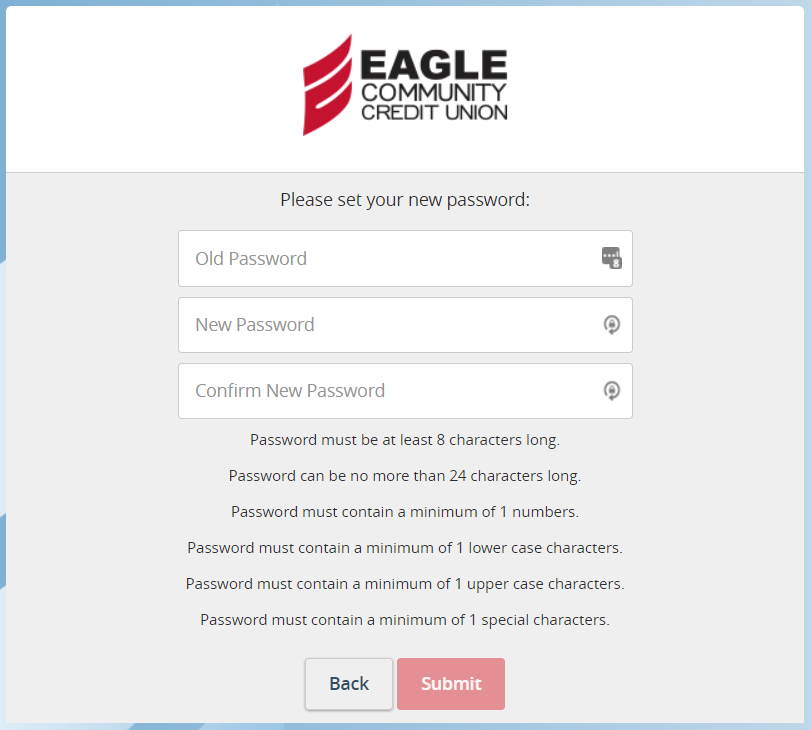 From Mobile/iPad/Tablet:
1. If your apps are on automatic updates, the new Eagle CU App seen below will be updated. If not, you will need to delete the old one, and search for the new Eagle Community Credit Union App that now has a white background with our red "E" as the app icon. Then follow the same steps as above to login and authenticate your device.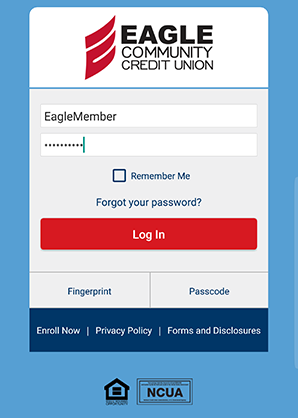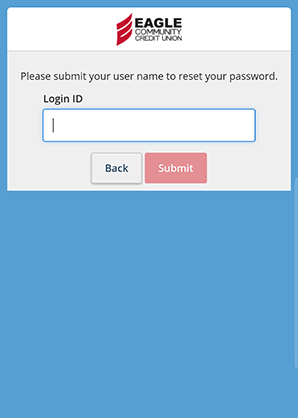 Please view our overview video below as well:
If you still need assistance, please email support@eaglecu.org, or call us at (800) EAGLE CU or (949) 588-9400, option 7.
Go to main navigation