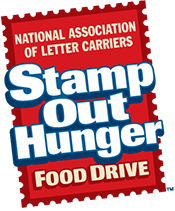 Eagle is proud to support the 25th Anniversary of the NALC Stamp Out Hunger Food Drive on Saturday, May 13th this year. This is the largest national one day food drive event.
This is Eagle's 9th year that we have sponsored 1 million bags that help bring in even more donations in our local communities to help fill the shelves of the local food banks during the summer when they are the lowest and more families are in demand of food.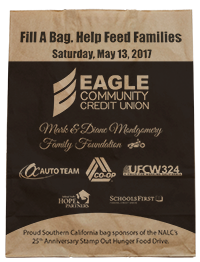 Learn more about Stamp Out Hunger on the NALC website, http://www.nalc.org/community-service/food-drive, and in their Public Service Announcement below.
Fill a bag on Saturday, May 13th and Feed a Family!
Go to main navigation