#EagleHonorsVeterans

For the 4th year in a row, Eagle is giving away three Student Veteran Scholarships of
$750
This is our way of thanking all the brave men and women who have put their lives on the line to make this country safe for our families. You have made a true sacrifice for the sake of your community and we are eternally grateful.
Who is eligible to apply?
Active duty service members or honorably discharged veterans of the US Armed Forces,
who live, work, worship or attend school in Orange County, CA
Eagle CU employees, volunteers, and family members are not eligible.
How to apply?
Simply complete the application form below and submit before the deadline.
Deadline
February 15th 2020
If you have any questions, please email us.
---
Thank you to everyone who donated to our annual Student Veteran Scholarship fund. As always, 100% of the donation proceeds go towards our scholarships and are matched by Eagle.
Congratulations to all past winners: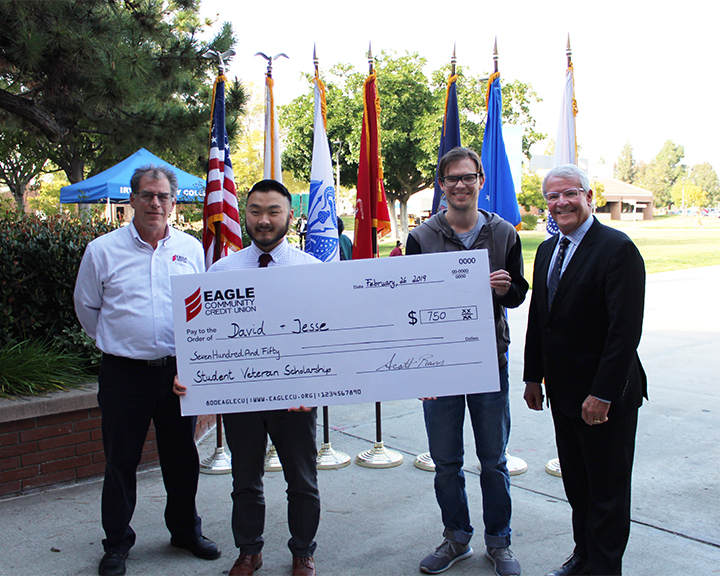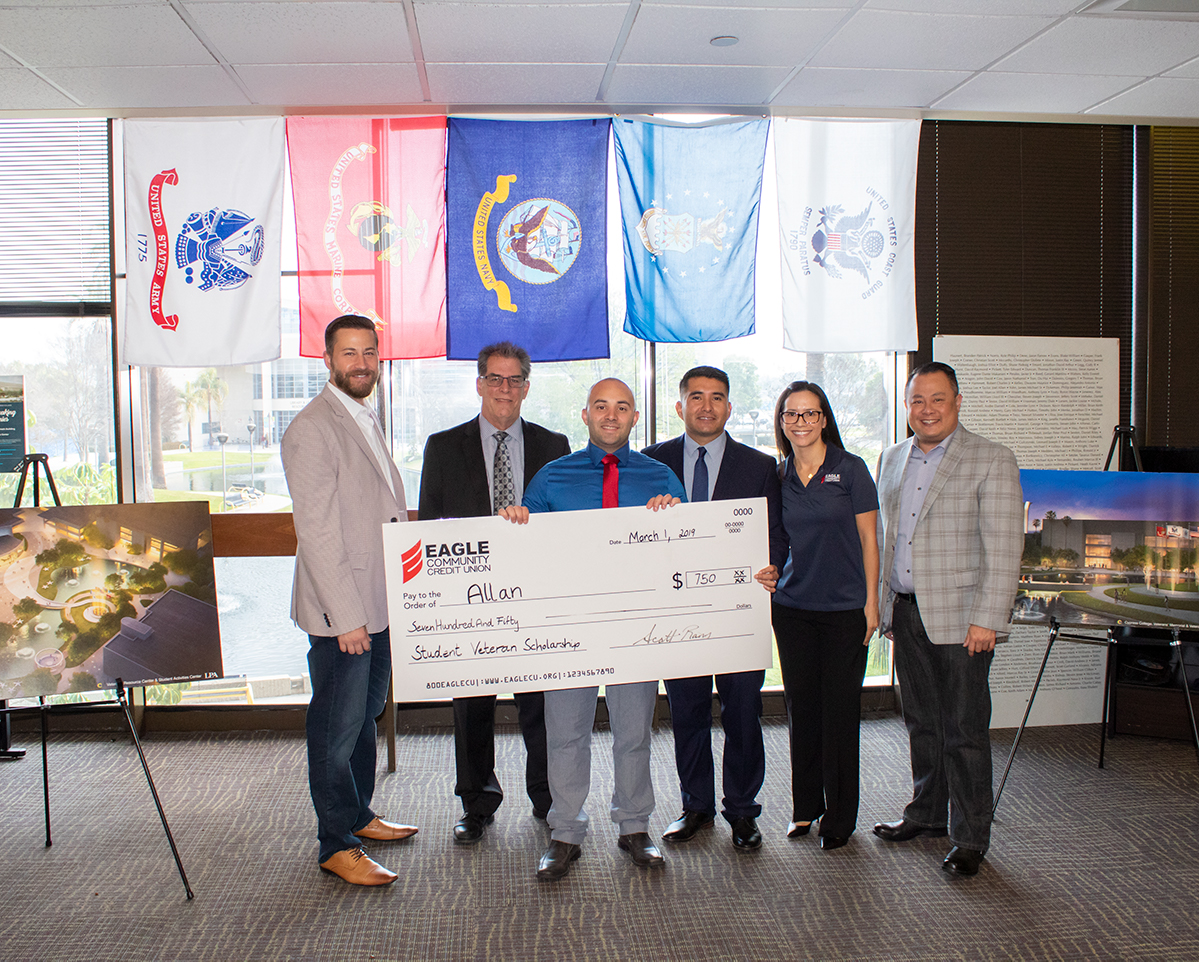 Congratulations to David & Jesse from Irvine Valley College and to Allan from Cypress College.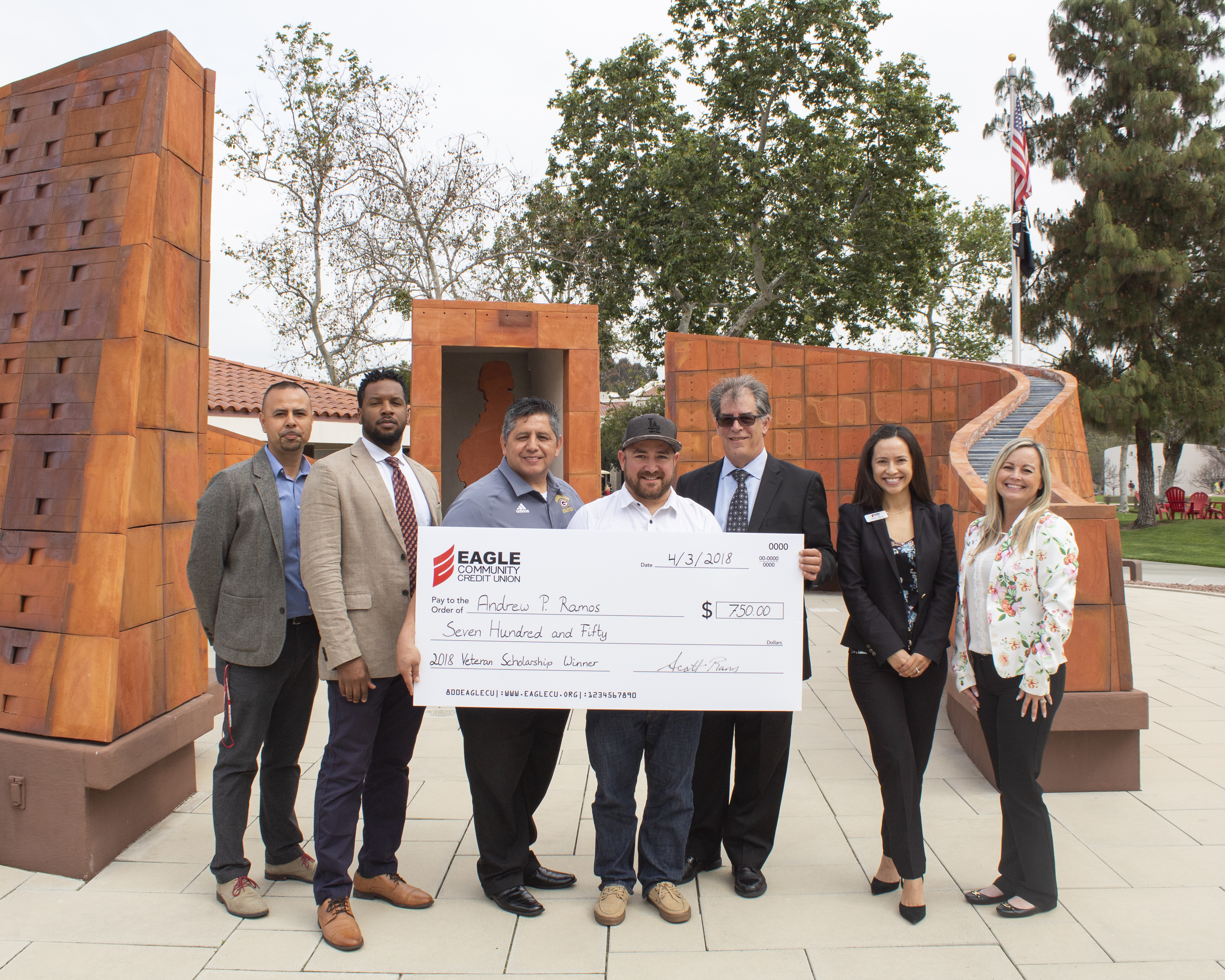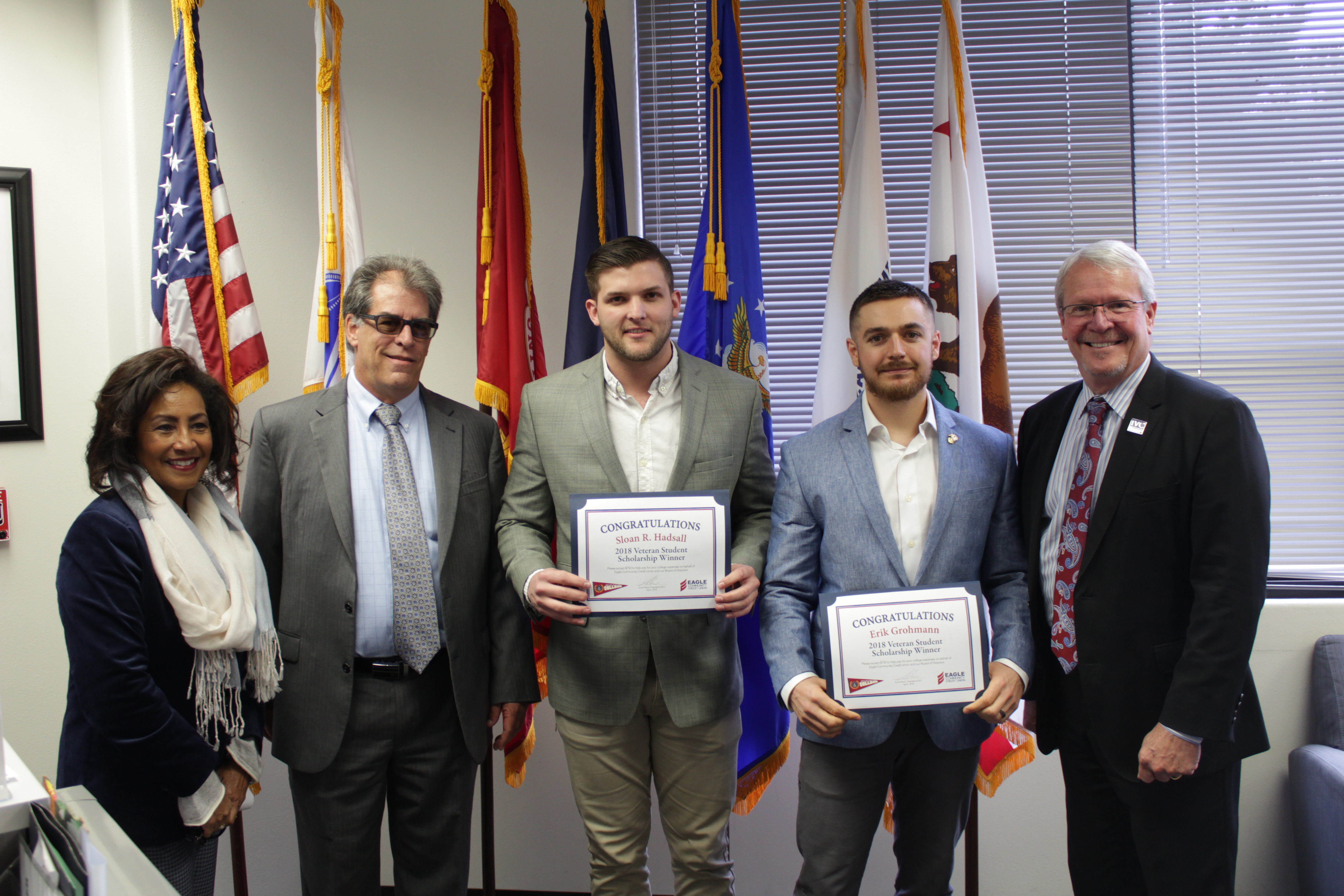 Congratulations to Andrew from Saddleback College and to Sloan and Erik from Irvine Valley College.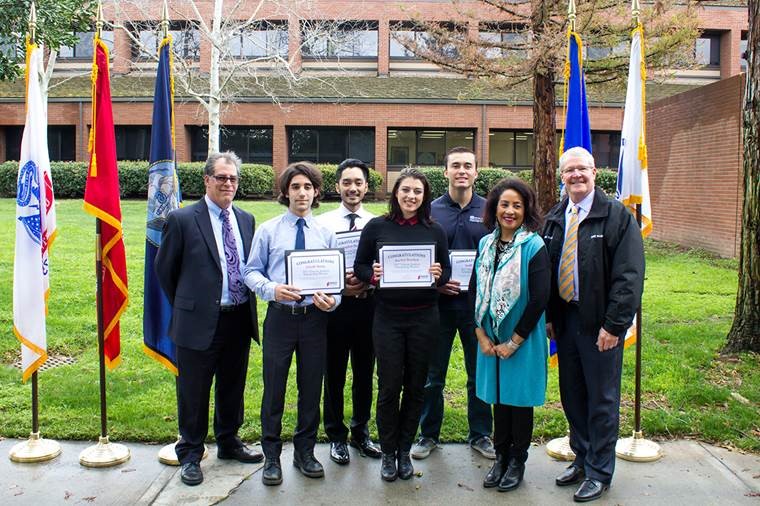 Congratulations to Elijah, Christopher, Rachel, and Scott from Irvine Valley College.
Go to main navigation