AN OPPORTUNTIY TO SERVE YOUR
FELLOW MEMBERS AND COMMUNITY
If you are interested in serving as a Board or Supervisory Committee member and representing your fellow members, we want to hear from you.
Our Board members represent thousands of members to ensure the credit union is providing the products and services to meet our member's expectations and needs. As a Board member, you have an opportunity to use your professional skills and talents to help better the credit union for your fellow members and make a positive contribution to our community.
The Supervisory Committee oversees managements implementation of Board approved policies and procedures. They are also responsible for confirming the credit union has an annual independent audit and is in compliance with regulations applicable to the credit union. The Supervisory Committee works hand in hand with the Board of Directors of the credit union to ensure the credit union is operated in a safe and sound manner.
WHAT IS A CREDIT UNION?
Credit Unions are financial institutions formed by an organized group of people with a common bond. Members of credit unions pool their assets to provide loans and other financial services to each other. Credit Unions were first started in the United States after the great depression to help Americans get back on their feet with the philosophy of people helping people, and still use this same philosophy today. Credit Unions are Member-Owned and live by some of their founding principles of "not for profit, not for charity, but for service," and "people helping people."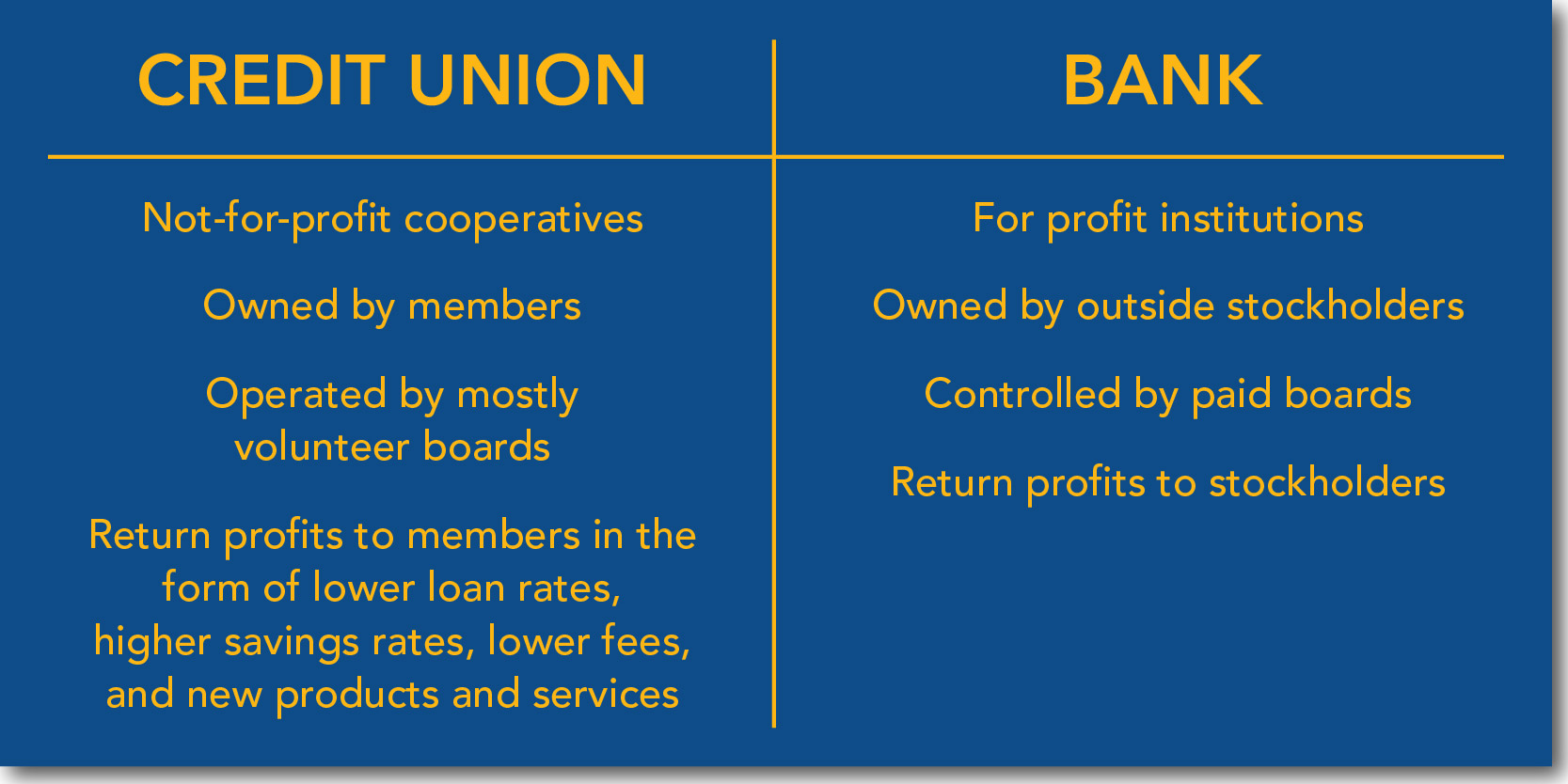 OUR HISTORY AND COMMITMENT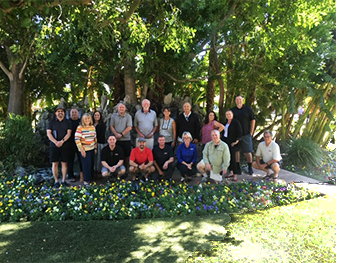 Eagle Community Credit Union is a Member-Owned, not-for-profit financial cooperative, otherwise known as a credit union. Since 1937 we have held a commitment to service excellence and Member satisfaction. It is who we are. It is in our DNA. We have a rich history. We were started by a group of postal employees and began as Orange County Postal Credit Union. For many years we exclusively helped postal employees and then federal employees build their financial futures. Today, we are a community credit union. That means that anyone who lives, works, worships, or goes to school in Orange County can become a Member at Eagle.
And with membership comes many advantages. Put your money in a bank and you will be treated like a customer. Put your money in a credit union and you can walk around like you own the place (because you really do). Since its founding, Eagle has relied on the vision, involvement, and support of our Members for our success. Some members volunteer their time to serve on our Board of Directors or Supervisory Committee. Others simply drop us a line to offer a compliment or to suggest an improvement. And where else does a CEO respond personally to every member inquiry. Our Members' involvement ensures that we remain a strong, responsive, Member-Owned financial institution.
If you're looking for a financial institution that provides personalized service, values quality over quantity, knows you by name, asks for your input, provides direct access to the CEO, and still finds ways to bring value to your membership and the community - you've found it with Eagle!
YOUR VOICE IS NEEDED
As a board member, you represent thousands of members to ensure the credit union is providing the products and services to meet our Member's expectations and needs. Supervisory Committee members monitor the credit unions compliance with applicable laws, regulations and operational risk.
OPPORTUNITY TO CONTRIBUTE
Board members help the credit union develop long-range strategic plans. Board members also reviewing policies and procedures and oversee the operation and financial performance of the Credit Union. Supervisory Committee members ensure management is adhering to the Boards direction and following enacted policies and procedures.
TIME COMMITMENT WILL NOT INTERFERE WITH YOUR BUSY SCHEDULE
Candidate should be prepared to attend monthly board and periodic committee meetings if elected. Board meetings are held monthly in the early evenings and last approximately two hours. Supervisory Committee meetings are held at least quarterly; however, Supervisory Committee members are encouraged to attend the regular Board meetings and provide insights into their activities.
ELIGIBILITY IS SIMPLE
Candidates must be members in good standing and meet the minimum age requirement of 18 years old as of the election date.

I WANT TO LEARN MORE
Please contact us to learn more about the opportunity to serve and help guide our credit union into the future. Interested individuals may email our CEO, Scott Rains, at ceo@eaglecu.org to learn more about the commitment to serve on our Board or Supervisory Committee and next steps toward in the process to becoming an Eagle board member.
I AM INTERESTED IN VOLUNTEERING
HAVE QUESTIONS? CHECK OUT OUR VOLUNTEER FAQ
Go to main navigation