Cards from Mastercard
MasterCard® Enhanced Debit Card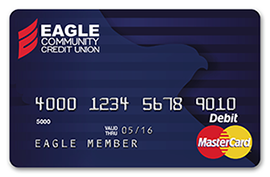 Use your Eagle MasterCard® Enhanced Debit Card to make purchases anywhere MasterCard is accepted. Plus, withdraw cash at thousands of ATM locations nationwide, just look for the following symbols: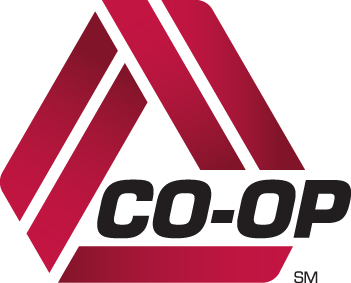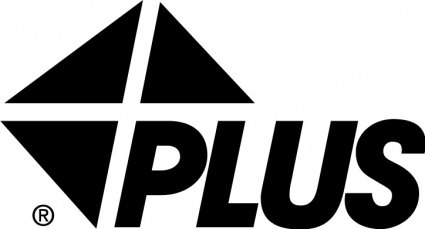 Lost, Stolen or fraud on your Debit Card?
During normal business hours, call Eagle at (800) EAGLE CU (324-5328). After hours, please call: Within the U.S. (888) 241-2510 or outside the U.S. (909) 941-1398. Please also refer to our fraud resources and FAQs on our security page.
We also offer a standard ATM card for only ATM transactions.
gift cards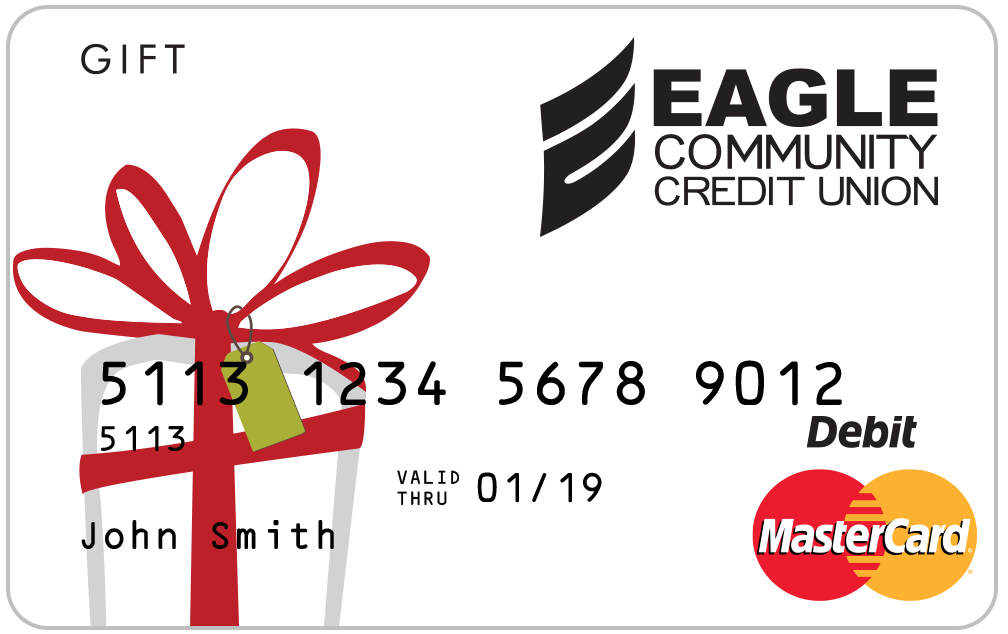 Our MasterCard Gift Card is a great gift to allow someone the flexibility to buy what they really want. The gift card acts just like a debit card wherever MasterCard is accepted
Load your Eagle gift card with values from $5 up to $750
Initial purchase fee of $2.95
Recipients should register their card at www.atiragift.com to check available balance, view transaction history, make online purchases, and make it easier to replace if it is lost/stolen
Balances can be checked by calling (800) 721-3978 (24/7)
If card is lost or stolen, call (800) 721-3978 (24/7) to speak with a representative (Card # will be required). Cardholder can also obtain an instant issue replacement card at any branch.
reloadable cards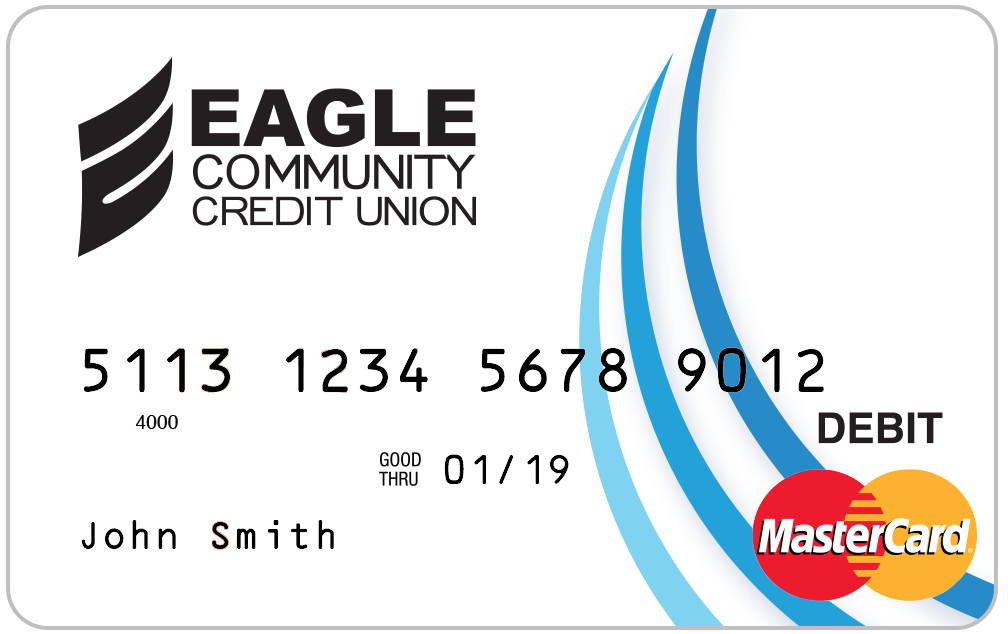 Our MasterCard Reloadable Card is a great option if you don't qualify for a checking and/or credit card. It's also if you simply don't want to carry cash and want the convenience of a card with a set limit. The card is personalized with your name and can be used wherever MasterCard is accepted.
Initial purchase fee of $4.95
Monthly maintenance fee of $4.95
No reloading fee
Cash withdrawals allowed with a PIN number (PIN available upon request)
Activate card on www.atirareload.com to check balance, history, statements, update information, find ATMs, reload card, setup direct deposit
If card is lost or stolen, call (866) 466-0058 (24/7) to speak with a representative. If outside the U.S., call (954) 377-4496 (24/7)
When you use your MasterCard Enhanced Debit Card, just press credit and sign your receipt. The amount of your purchase will still come out of your checking account and you will receive MasterCard's Zero Liability* coverage, which guarantees that you won't be held responsible for fraudulent charges made with your card or account information.
Maximum security for online purchases with MasterCard SecureCode fraud protection.
Separate daily withdrawal limits for PIN-based purchases, signature-based transactions and ATM withdrawals.
Easier record keeping with transaction details reported on your monthly account statement.
*MasterCard's Zero Liability policy does not apply to commercial cards, ATM transactions, or PIN transactions not processed by MasterCard. Your liability for unauthorized transactions is $0 — you pay nothing. Refer to your MasterCard Guide to Benefits for Debit Cardholders or see MasterCard's Zero Liability for complete details. View the Electronic Services Disclosure and Agreement or Eagle CU's Service Pricing.
Go to main navigation