eagle rewards

Eagle members earn Eagle Rewards points with purchases made with their MasterCard® Rewards Credit Card. Redeem points for travel, gift cards, merchandise and more!
EARN POINTS:
Earn 1 point for every $1 purchase made with your Rewards Credit Card.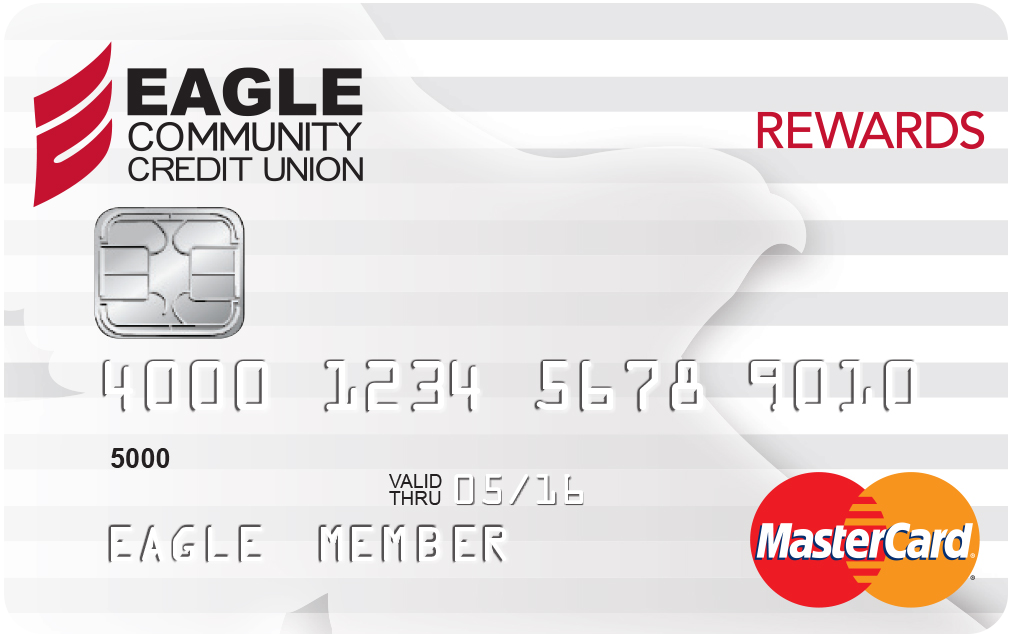 VIEW AND REDEEM POINTS:
The points you earn during the month will be updated around the 10th of the following month. View your points and browse point redemption options on the Eagle Rewards website link below, or from the link located within Online Banking. The site below requires you to setup a user name and password using your debit or credit card information the first time. You may also call our Eagle Rewards Center at ​(844) 993-2453.
*IMPORTANT NOTICE: Due to member feedback we will be offering more rewards and cash-back options in early 2019. To provide this, Eagle Rewards points earned with our debit cards ONLY will end after December 31, 2018. You will have until February 28, 2019 to redeem your earned debit points before they expire. This change will NOT affect points earned with our Rewards Credit Card or any combined points you earned with both a debit and Rewards Credit Card. More details about cash-back options coming soon. View frequently asked questions about Eagle Rewards below.
Rewards Changes
Rewards
Go to main navigation