individual retirement accounts

Whether you're just starting to think about retirement or have already built up your nest egg, an Eagle Individual Retirement Account (IRA) ensures that your money will be there when you need it most.
IRA Certificate
An IRA is also a smart supplement to an existing pension or employer-sponsored retirement plan.
You only need $500 to open an IRA Certificate*
You can invest in Traditional, Roth, SEP or Coverdell Education IRA certificates.
You will benefit from compounding interest.
IRA SAVINGS (SEP**, COVERDELL EDUCATION, ROTH)
Looking for a retirement account with more flexibility? With an IRA Savings your contributions may be tax deductible. And, since your money is not tied to a term or a fixed-rate, your account will automatically earn more when rates increase. The Coverdell Education Savings is for tax-free withdrawals when saving for a child's education.
All you need is $100 to open an account.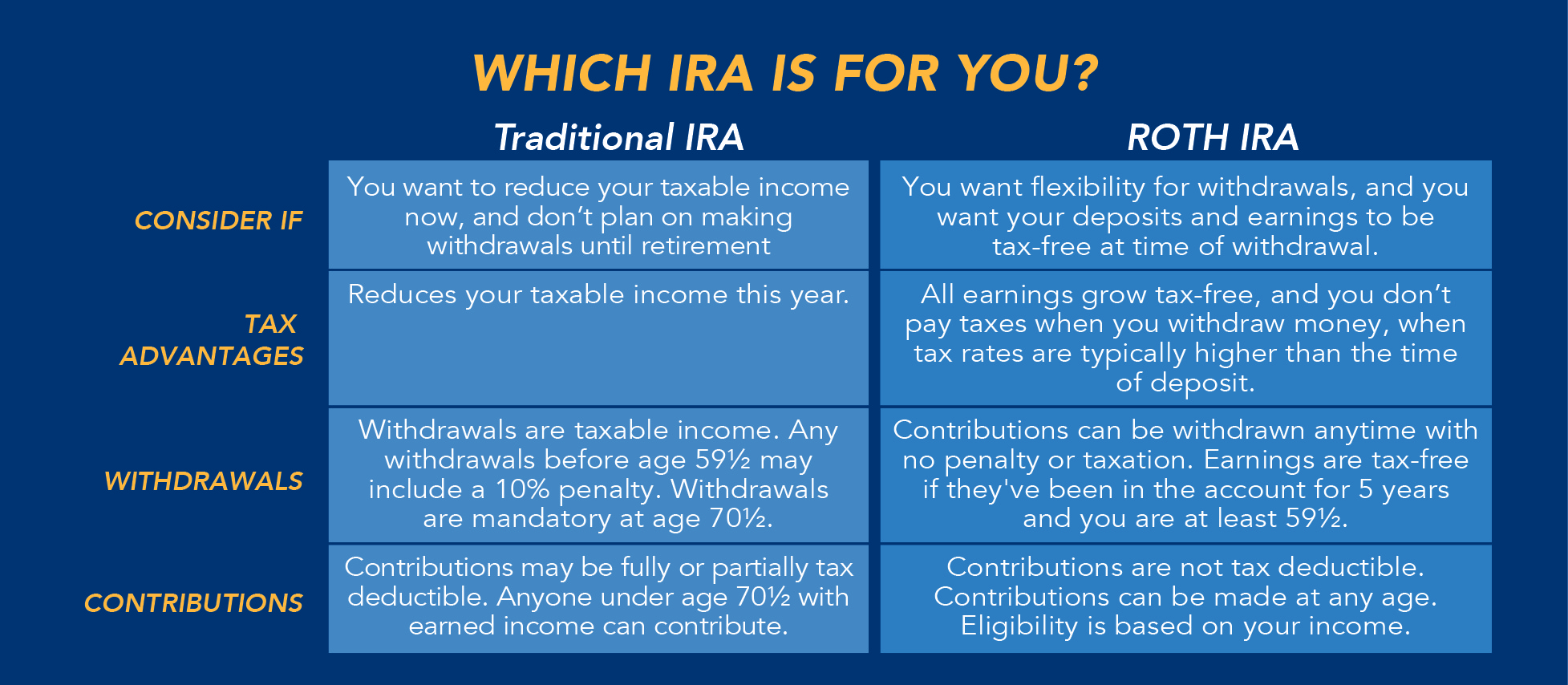 Open an IRA Account - Visit an Eagle Branch or call (800) EAGLE CU (324-5328).
*Members may open a Traditional, Roth, or Coverdell Education certificate at any term.**For SEP IRAs, members may only open a 48-month, a 60-month, or a variable term certificate.Withdrawals are subject to restrictions.
Go to main navigation