The Benefits of Getting a Loan for Your Manufactured or Mobile Home Through a Credit Union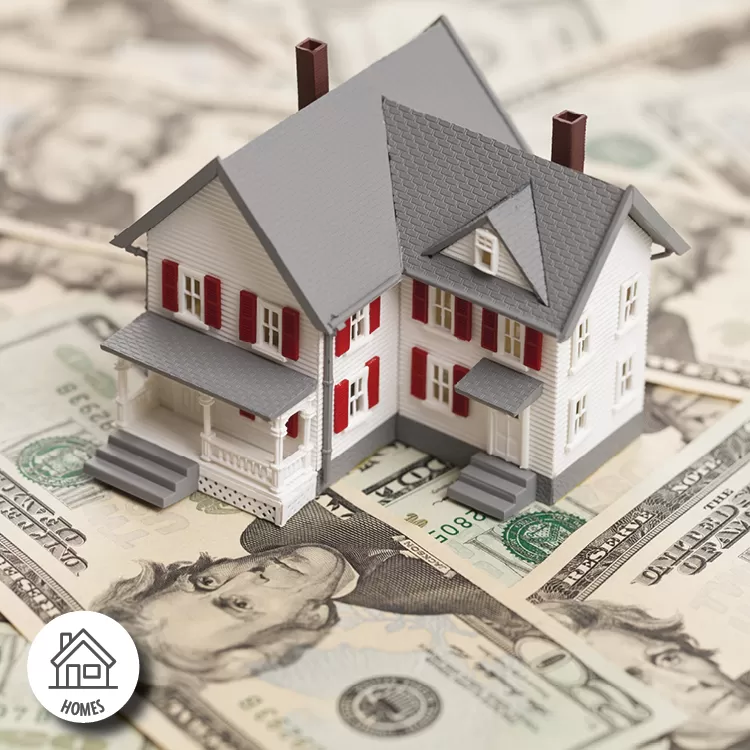 In today's sizzling housing market, purchasing a manufactured or mobile home can be a great way to find an affordable place to call home. However, you'll likely need a way to fund this sizable purchase. Although smaller than a typical home loan, a loan for covering a manufactured or mobile home is a big deal, so you'll want to choose your lender carefully. Unfortunately, most large lenders and banks offer little flexibility in terms, conditions and rates when it comes to financing manufactured or mobile homes. A credit union, on the other hand, can be a great way to cover the cost of one of these homes.
Let's take a look at some of the benefits of financing a manufactured or mobile home loan through a credit union.
Lower interest rates
One of the primary advantages of taking out a home loan from a credit union is lower interest rates on your loan. As member-owned institutions with lower operational costs, credit unions are better able and willing to offer favorable interest rates on all large loans. This difference can equate to thousands of dollars in savings over the life of the loan. And while this benefit is a boon in any kind of large loan, it's especially important in a manufactured or mobile home loan, which tend to have higher interest rates than conventional home loans.
Easy eligibility requirements
Qualifying for a manufactured or mobile home loan through a bank can be a long and frustrating process. You'll need to meet a long list of rigid requirements, including a high credit score, low debt-to-income ratio and more before being approved.
When you take out a similar loan from a credit union, though, you can expect a more flexible process. If you're already a member of the credit union, you'll likely be approved for your loan fairly quickly. Otherwise, it will take a bit longer for you to join the institution and qualify for the loan, but if your finances are in order and your credit score is strong, you'll likely be approved without too much trouble.
Personalized service
Credit unions are famous for their superior service levels. As smaller, community-minded institutions, credit unions pride themselves on building and maintaining a personal connection with each member. You can expect to experience a high level of service throughout the application process and the life of the loan. Member service representatives will always be available to answer any questions you may have and to assist you with any issues relating to the loan.
Stability throughout the life of the loan
Home owners choosing to take out a home loan through a bank or large lender will typically see their lender change several times throughout the life of the loan. This happens when a bank or lender sells a mortgage to another company. While the homeowner's monthly payment terms won't change when this happens, adjusting to the various kinds of service and communication methods of a new lender time and again can be bothersome and frustrating.
When you take out a loan from a credit union, you can generally expect to be paying this same institution until the loan is paid in full. As a means of better managing your cooperatively owned financial institution, some credit unions do choose to sell the loan to another lender, but will still retain the servicing of the payments to ensure that frustration isn't a factor. You'll enjoy the same level of service and communication throughout the loan, without surprises.
Flexible terms
As smaller, member-owned institutions, credit union rules are rarely unyielding. When you take out a manufactured or mobile home loan through a credit union, they'll be happy to work with you to customize aspects and details of the loan to better meet your needs.
Taking out a manufactured or mobile home loan from a credit union has several distinct advantages as described here. To learn more about 's loans, call, click or stop by today!
Your Turn: Have you taken out a loan for your manufactured or mobile home through your credit union? Tell us about it in the comments.
If you have questions about Eagle Community Credit Union, we're ready to help. Please stop by any of our convenient branch locations or call (949) 588-9400 to speak with a team member today.
Each individual's financial situation is unique and readers are encouraged to contact the Credit Union when seeking financial advice on the products and services discussed. This article is for educational purposes only; the authors assume no legal responsibility for the completeness or accuracy of the contents.
« Return to "The Nest (Eagle's Blog)"
Go to main navigation