VEHICLE LOANS
Eagle finances new or pre-owned autos, motorcycles, boats, RVs and ATVs at competitive rates.
auto loans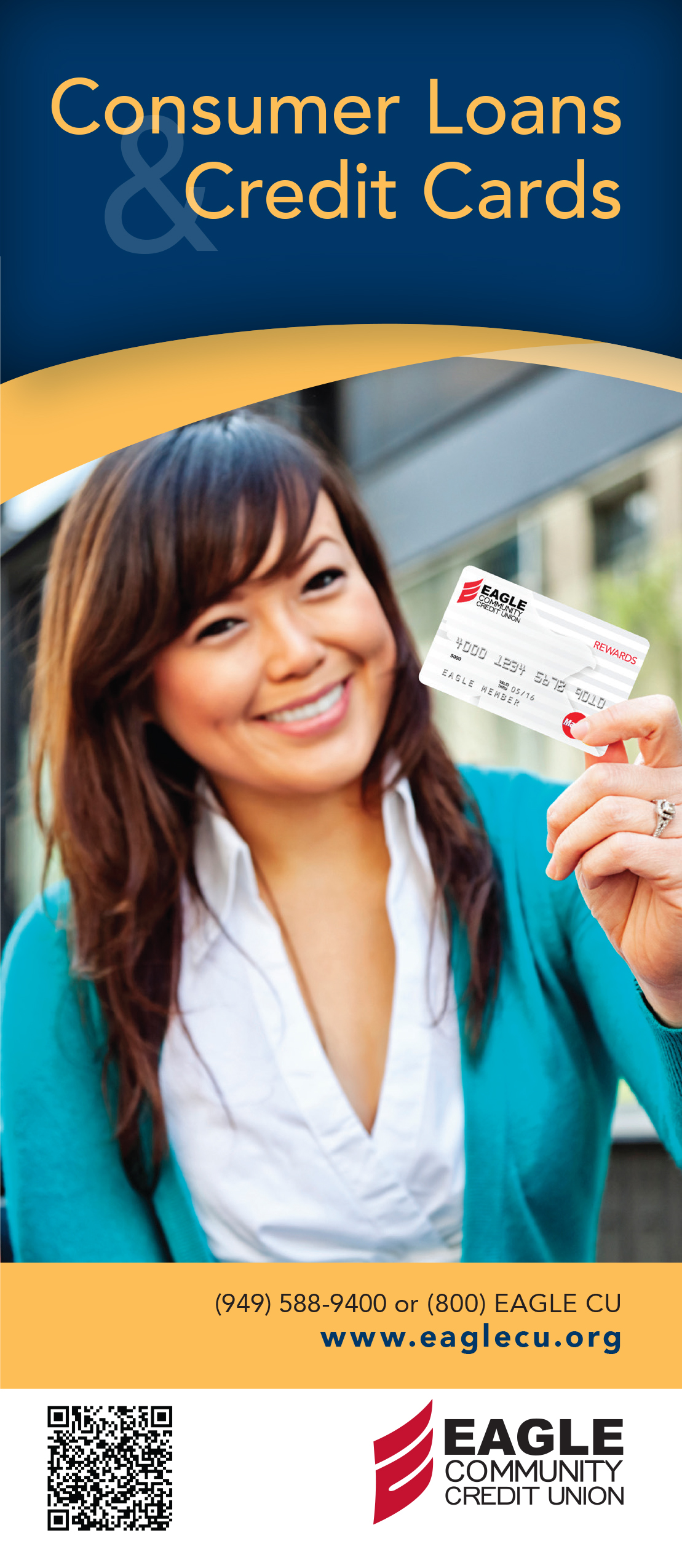 No Payments for 90 days*
0.50% discount for automatic payments from a Checking Account
0.25% discount for 90% loan-to-value
0.50% discount for 80% loan-to-value
Financing up to 125% LTV including tax, license and insurance**
New or Used Auto
Effective Date: Tuesday, May 23rd, 2017
Term
APR* Range
Loan-to-Value Financing**
Est. Monthly Payment Range per $1,000
Up to 48 months
1.80% - 11.99%
125%
$11 - $17
48 up to 72 months
1.99% - 11.99%
125%
$12 - $17
84 months
2.24% - 12.49%
125%
$12 - $18
other vehicle loans
auto loan programs
REFINANCE - Have an auto loan financed elsewhere? Let us help you lower your rate...which leads to a lower monthly payment and more money in your wallet each month!

RATE SAVER PROGRAM - If your credit score has taken a few hits, we can help! When you make 12 consecutive on-time payments to your Eagle CU auto loan, we'll lower your rate by 1% APR.t You can get up to four rate reductions over the life of your loan. This program is uniquely designed for members with imperfect credit, ask to see if you qualify.

FIRST-TIME BUYER - If you have none or limited credit, we have a special First Time Buyer program to help you qualify for an auto loan by yourself. Ask us for more details, or apply today!
Calculate how much you can afford or how much your monthly payment will be with our vehicle loan calculator.

additional resources
auto buying services
Eagle partners with the Costco Auto Program to offer our members great savings on new and pre-owned vehicles from participating dealers, as well as Credit Union Direct Lending to offer our members full service auto buying services direct at participating dealers. Learn more under Member Benefits.
auto insurance
Auto Insurance is available to members through TruStage™ Auto Insurance Program. Learn More under Member Benefits.
*Offer is for qualified borrowers only. Interest will accrue from date of loan funding. **Maximum loan to value (LTV) is 125% including tax, license, extended service contract, GAP, etc. For all trucks, vans, and SUVs, we will finance the same as indicated or the cash selling price, whichever is less. Restrictions may apply. There are no application fees on vehicle and consumer loans. Rates, terms, and conditions are subject to change without notice. t Rate may be reduced up to four times over the life of the loan. Up to four for Tier 5, up to two for Tier 4. Offer only available to borrowers with challenged credit who meet certain criteria. Terms of program are subject to change.
Go to main navigation